Tasting Georgia: awards and a trip
March 1, 2018
I'm thrilled that TASTING GEORGIA has been getting such great responses both from the press and from the many readers who have written to me privately to talk about their experiences of the book and of Georgia.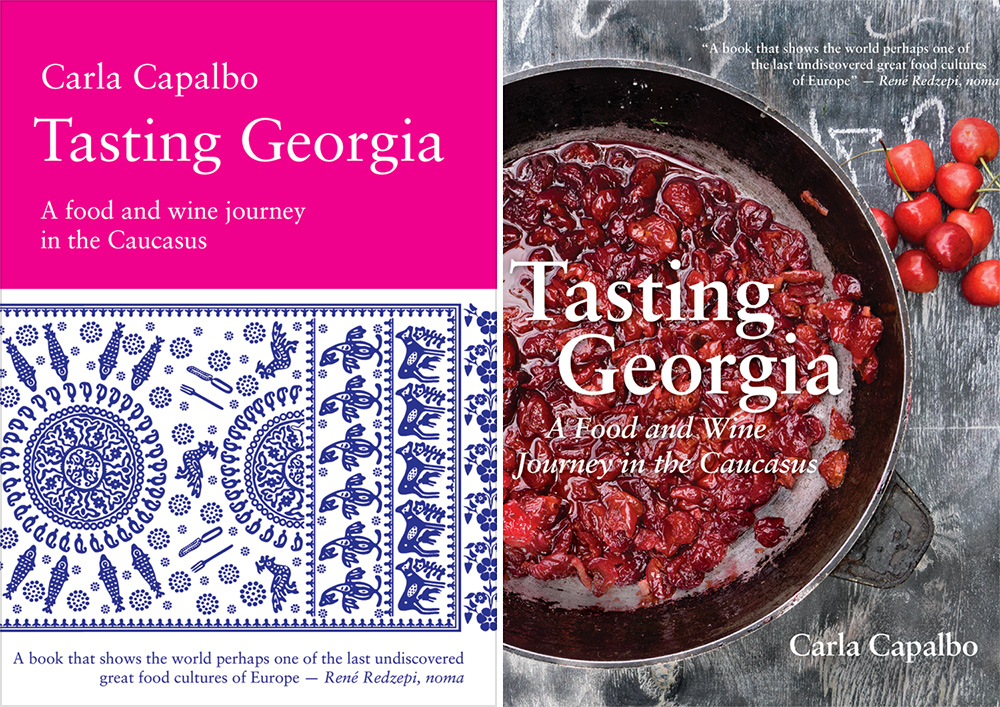 The book has won Best Food Book UK 2017 in the Gourmand International Cookbook Awards, and been shortlisted for the prestigious Art of Eating and IACP awards. It was included in Corby Kummer's Best 9 Cookbooks of 2017 in The Atlantic, and in NPR's Best Books of 2017. Fantastic!
To find out more and to read some of the reviews, go to my site about the book:
tastinggeorgia.com/reviews
I'm also happy to announce that I'll be leading a group to Georgia in the autumn for Wild Frontiers Travel. You can find out more about this food-packed trip here:
A Taste of Georgia with Carla Capalbo
Come and enjoy Georgia with me!