Tasting Georgia: A Food and Wine Journey in the Caucasus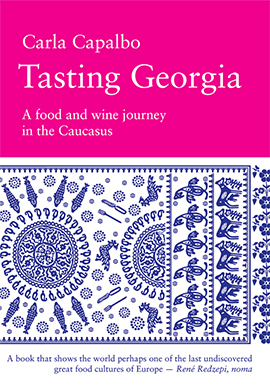 On my first trip to Georgia, in 2013, I attended the 2nd International Qvevri Symposium in Tbilisi. Afterwards, a group of us – wine lovers, producers and writers – travelled across the country with John Wurdeman and other friends. For me, it was a life-changing trip. Within a few days of watching the countryside unfold through the bus windows, meeting local wine makers and enjoying their generous hospitality I felt inspired to write about the experience. It took many more trips to do the research, take the photographs and write the text but in 2017 my very large book about the country's wine and food producers first came out. (It has since been reprinted twice, and fully revised for the 2020 edition.)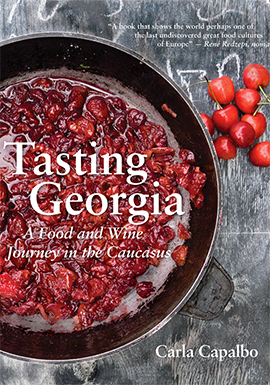 Tasting Georgia is my love letter to Georgia. I think of it as a travel book with recipes (as opposed to a simple cookbook) for its central theme is the group of food producers, qvevri winemakers and other wonderful people I met on my travels. Through their stories I learned about Georgia and its remarkable history.
The timing was good: interest in Georgia has grown enormously since my book came out, and many people have travelled there following my recommendations. Tasting Georgia has won many important awards and accolades but what matters most to me is that Georgians recognise themselves and their generous culture in my words and images.
Published in the UK by Pallas Athene; in the US by Interlink Books. 464 pages, fully illustrated with colour photographs and maps. 70 recipes, with a glossary of foods, and full index. First edition, 2017; reprinted 2018 and 2020 (revised).The 2020 edition is available in both hardback and paperback.
Georgian Khachapuri and Filled Breads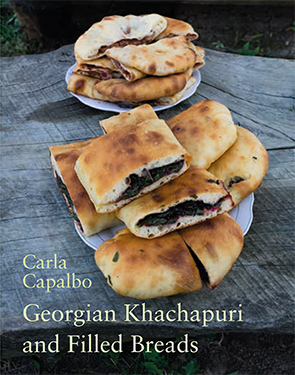 Like the other small books I have written about Italian cheeses and gardens, this is a format I enjoy very much. In this case it's 64 pages about one theme of Georgian cuisine: the delicious cheese-filled breads called khachapuri. The fully illustrated book also includes several other breads filled with greens, meat and beans, but the main focus is on the irresistible cheese versions. There are 10 recipes in all.
This is the first in a series I'm working on about different aspects of Georgian food, wine and culture called The Little Georgian Collection. The second volume will be about Georgian spices.
These books are great as gifts or for backpacking travellers who can't carry the much bigger Tasting Georgia, but each volume is a stand-alone small volume that gives a taste of the country and its food.
If you'd like to buy a signed copy, please contact me.
Pallas Athene, 2018. London.
Collio: Fine Wines and Foods from Italy's Northeast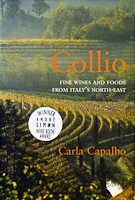 My most recent book took me for one year to northern Italy, to the beautiful hills of the Collio. I lived with winemakers and their families as I researched and photographed this 250-page book. It's gained huge critical success, including winning the prestigious André Simon Award for Best Wine Book 2009; finalist Le Cordon Bleu World Food Media Award 2010.
Pallas Athene, London. 2009, reprinted 2010.
The Food and Wine Guide to Naples and Campania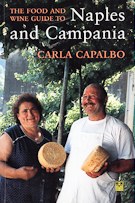 A few years after the Tuscan book came out, I was asked by the great southern Italian chef, Alfonso Iaccarino, to do another regional guide about the foods and wines of Campania. I moved 1,000 kilometres south of my house on Lago Maggiore, and lived in diverse parts of this amazing region to research, photograph and write this 450-page guide. As one Campanian friend put it, "once you get us under your skin, you'll never leave Campania again," and she was right. Much of my research was ground breaking, and took me to villages and artisan food makers no one had writen about before.
Winner, Best English-language guide book, Gourmand international awards.
Pallas Athene, London, 2005.
La Costiera dei Fiori: wild flowers and traditional horticulture from Naples to Paestum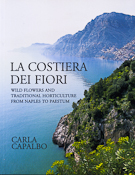 Text and photography are mine: a small book to accompany the Campania garden I organized and created with garden designer Robert Myers at the Chelsea Flower Show in 2006. To our delight, it won a coveted Gold Medal.
Pallas Athene, London. 2006.
Cheeses of the Amalfi Peninsula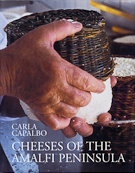 The first of my small books for Alexander Fyjis-Walker at Pallas Athene. My text and photography accompany a project led by Slow Food bio-diversity-award-winning Roberto Rubino on the raw-milk cheeses of this mountainous area of the Mediterranean.
Pallas Athene, London. 2005.
The Food and Wine Lover's Companion to Tuscany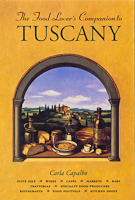 Shortlisted for Food Book of the Year in Britain, this was the first of my big regional food and wine guides in Italy. To write it, I spent three years living in different areas of Tuscany, from the Pisan hills to Monte Amiata, driving from village to village to find the most authentic food producers, as well as the best wineries and restaurants. It turned into a 400-page guide to the enogastronomic delights of Italy's most popular region, featuring hundreds of artisan producers, wineries, restaurants, country fairs and specialty stores.
Chronicle Books, San Francisco, 1998 (revised and updated edition 2002). Pallas Athene, London. 2000.
AA Spiral Guide to Venice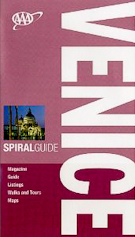 The British Automobile Association had the intelligent idea in this series to ask two specialists to co-author each book, one for the art, and one for the food and other listings. I spent several weeks eating my way around Venice for my part, incuding staying in a convent with a curfew.
Listings author: reviews of over 60 restaurants in Venice, plus hotels and shops.
AA Publishing U.K. First published, autumn 2001.
Retro Recipes: Appetizers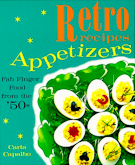 A small, fun book inspired by finger food from the '50s.
Time Life. 2001.
Le Creuset Mediterranean Cookbook

The best perk on this job were the assorted Le Creuset pans I was sent to test the recipes in: it took two men to carry the boxes into my kitchen and I am still using them, all these years later.
25 recipes plus lots more recipe ideas for original modern dishes of Mediterranean inspiration.
Martin Books, Cambridge, U.K.1997.
The Ultimate Italian Cookbook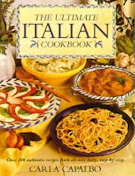 My first Italian cookbook and a huge project. The recipes are drawn from regions throughout Italy. I developed and wrote them, and then cooked and propped the dishes for the book's many photos. This book has been sliced into many spin-offs by its publishers, but the original, 200-recipe book is still the one to get!
Lorenz Books, London. September 1994.
Best of America Cookbook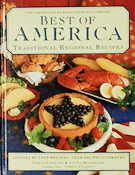 Co-authored, researched and developed more than 100 recipes that explore the cuisine of the Midwest, New England and the South. Fully illustrated with color photographs.
Smithmark Publishing, New York. Summer 1994.
The Book of Gingerbread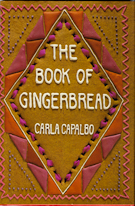 My first food book, and I still am amazed by how much detailed work it took to make gingerbread into all the original shapes I created: painted fans, autumn leaves, decorations, and even a Noah's ark…many years before Martha Stewart made these things chic again. The book also features distinctive ginger cakes helped along by my mother, Patricia Lousada. Photos by Eileen Tweedy.
Ebury Press, London. 1984.
Roger Dean: Views

My very first book was jointly written with Dominy Hamilton and was about the super-star illustrations created for record covers and other graphic projects by designer Roger Dean. I had just graduated in History of Art at Sussex University, so I applied my research skills of 17th-century Dutch pictures to these sometimes psychedelic subjects. A lot of fun was had by all. Dean was a true innovator and even founded his own publishing company to produce the book at the price he wanted, that of an LP, £4.95 as no 'legit' publisher would touch the project. The book went on to sell hundreds of thousands of copies, worldwide.
Dragon's Dream, Brighton, 1976.